- DELUXE EDITION -
Be creative in 2020 following every month words of wisdom of the Mr Cup creative manifesto letterpress calendar. It is a hand numbered limited edition. 2 editions are made : the deluxe edition is fully printed in hot foil.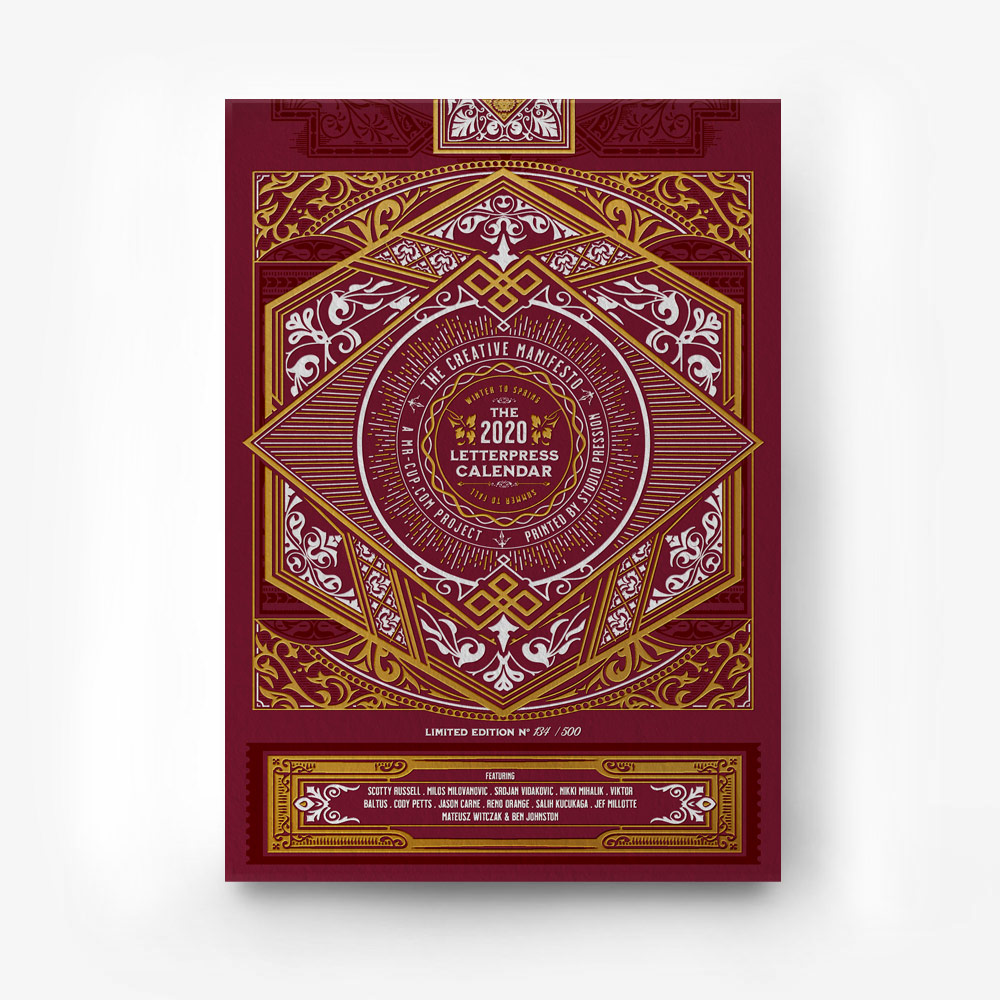 - STANDARD EDITION -
The standard edition has a white cover with 3 hot foil print. The pages are letterpress printed in black on light colored papers.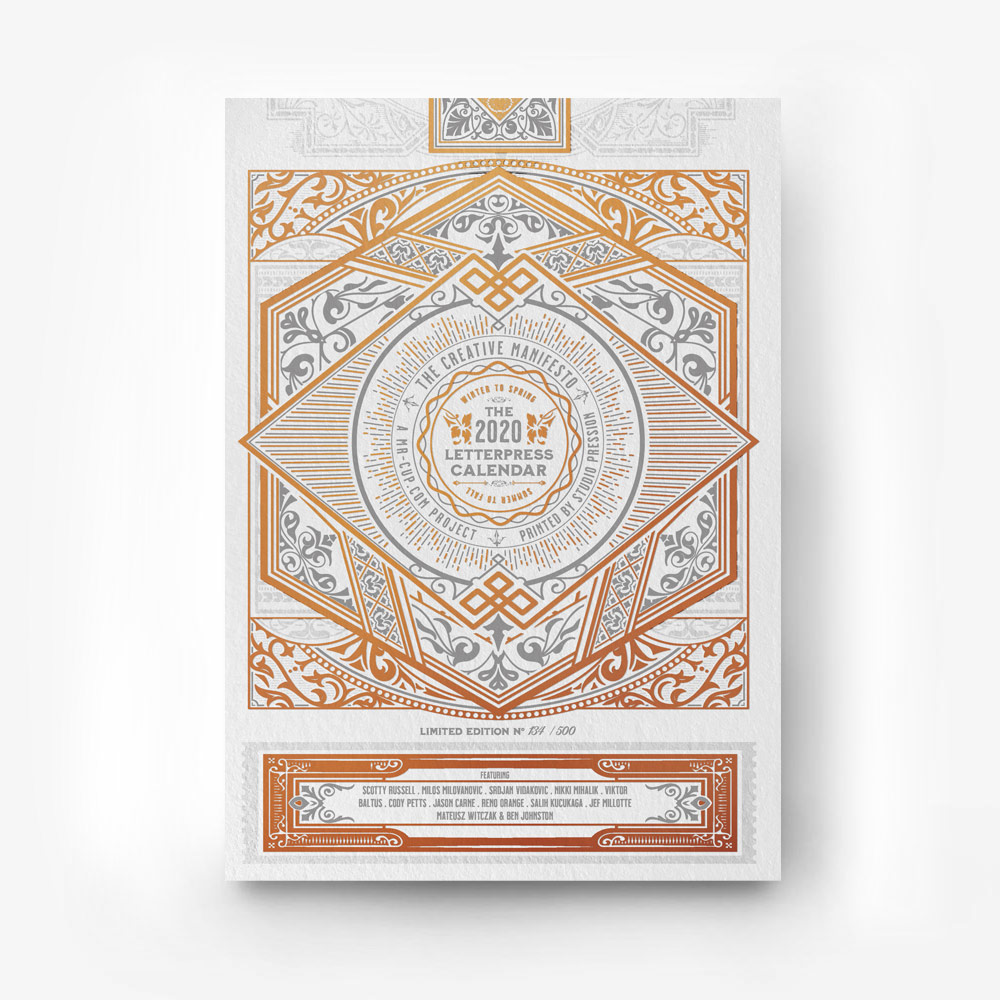 The calendar is printed in France, at Studio Pression. Letterpress printing has the ability to create relief into paper by adding tons of pressure while printing. It's called deep impression, or debossing. And it's done at the same time, printing AND debossing, always one color at a time. The thicker the paper, the deeper the impression.
[unex_ce_button id="content_k14uukx48,column_content_rcmyi7yij" button_text_color="#ffffff" button_font="regular" button_font_size="15px" button_width="auto" button_alignment="center" button_text_spacing="3px" button_bg_color="transparent" button_padding="11px 35px 11px 35px" button_border_width="2px" button_border_color="#ffffff" button_border_radius="0" button_text_hover_color="#cf7341" button_text_spacing_hover="3px" button_bg_hover_color="#ffffff" button_border_hover_color="#ffffff" button_link="http://letterpress-calendar.com/dev/making-of/" button_link_type="url" button_link_target="_self" has_container="" in_column="1"]MAKING-OF[/ce_button]
- CONTRIBUTORS -
The front cover is designed by Mr Cup ! For every edition, he asks graphic designer and typographer to create unique designs.
FOR EVERY EDITION, I ASK GRAPHIC DESIGNER AND TYPOGRAPHER TO CREATE UNIQUE FONT WORK.